We are so excited to announce that Shirley Gebert is our R.A.W. Transformation Challenge Winner of a Cruise for Two!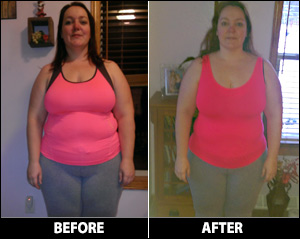 Our Challenge was focused on real people achieving real results through real alkalizing whole foods. With simple guidelines and suggestions, Shirley was able to transform her body and see the inches melt or as we call it- digest away! She lost over 20" of body fat and gained muscle mass along with reducing her cholesterol by 50 points in just a few short months. Our goal was to help individuals improve their quality of life by educating and providing nutrients that the body requires so cravings are diminished and utilization is increased. This is true transformation and not a fad diet! These are long lasting results that will lead to more improvements along their journey of health. Shirley is among many who took those initial steps and are reaping the rewards of not only a new clothing size but a healthier inside too! We couldn't be more proud to give a well-deserved reward to Shirley!
Shirley's Story:
After being on Core Health Products for the last 3 months, I can feel the change in my body. I did not lose weight. And in the past, this would have discouraged me greatly. But because Core Health incorporated body measurements into the challenge, I kept track week-to-week what was happening apart from the scale, and I lost inches almost every single week! What is amazing to me through this process as well is that my weight DID NOT fluctuate. This is important to me because in the past, a few splurges during a week would shoot the scale up 7-10 pounds – which stubbornly would not disappear as quickly as it appeared! I've taken other supplements without any change in my body. Core Health has changed my body. It's been a catalyst for the changes that are to come as well, and I'm excited about that. Thank you, Core Health!
Whose ready to see these same results and experience our Transformation?