Now that we are in the thickness of the holiday season, there is more temptation than ever to indulge in the richness of traditional foods for the holidays. For  many, the foods we habitually consume during the months of November through  January will only lead to the dreaded weight gain that averages around 7 to 10 lbs, if not more. This monotonous holiday phenomena continues the every year struggle to lose weight and keep it off for millions of people. These foods are traditionally called, "comfort foods," because of the feeling of fullness it gives us and the bodily warmth it causes in our bodies giving us a false sensation that all is well.
These foods are loaded with calories, saturated fats, sugar, and refined carbohydrates.
They also contain massive amounts of toxic preservatives and are enzyme deficient, therefore, they are unable to become fully digested and utilized by the body.
These partially digested, acidic foods leave toxic residues in the gut, especially the colon, liver and gall bladder. Eventually, these toxins can enter the general circulation of the body where they are stored in fatty tissue and our connective tissues. It is not just the holiday season that this occurs but anyone eating the Standard American Diet that consists primarily of cooked and/or processed foods, this toxic process occurs throughout the year, and the weight gain continues to be a struggle.
So what is a solution to this problem that is plaguing America today? The first option is what many infomercials are teaching. They advocate eating the general food categories listed above but in smaller amounts (less calories). This option is music to the ears for many Americans because it allows you to consume all the foods you love and still lose weight. The truth is that many of these diet fads advertised on T.V. do work; however, once you get off the program the weight will return with a vengeance. As a result, the weight loss and weight gain woes continue once more.
What those diet fads are not telling you is that many of them will help you to lose weight but are not designed to help prevent disease. What ends up happening when people get on these too good to be true diets is the ongoing weight gain and weight loss roller coaster. The primary reason for the weight gain is due to the mental/emotional exhaustion people experience being on a "DIET" which leads people to evacuate the diet plan and the weight gain comes back. Also, the toxic overload in the gut, liver, gall bladder, general circulation in the body, etc., in turn, forces the body to store these excessive toxins in fatty tissues throughout the body that leads to weight gain. So the buildup of toxic waste in the body is the leading culprit of weight gain.
This is not a fun roller coaster! How do we get off this ride?
The question truly begins when we first look at the foods we are consuming- how they are utilized by the body, how to reduce toxicity from undigested cooked and/or processed foods, what steps we can take to detoxify the body, nourish it, prevent disease, and overcome the struggle with the ups and downs of weight loss and weight gain?
We'll tackle these questions but let us clarify something first. You must begin to eliminate the word "DIET" out of your vocabulary. The negative connotations that word carries is probably more than half of the reason people experience the weight gain and weight loss teeter totter year after year. You must begin to look at it as a lifestyle change or a way of life that does not concern itself with "DIET." So what does this lifestyle change look like and how is it going to help you overcome the ongoing oscillation between weight gain and weight loss?
We must spend a little time discussing the importance of detoxification because it is the first step in losing excess weight in the body. Many doctors, dietitians, and trainers do not emphasize enough the importance of detoxing the body so that it can absorb nutrients we are consuming and utilizing.
Here are three safe and easy ways to detoxify our bodies:
First, drinking medical grade ionized water, i.e., Kangen Water. This water contains high amounts of alkalizing minerals and the surface tension of the water is reduced, so this water is easily absorbed by our body and the alkalizing minerals help to neutralize acid wastes in our cells. Since this water has alkalizing minerals in it, we must come to the understanding that water is not just a hydrant for the body but it is also a nutrient. Drinking Kangen water gives you large amounts of alkalizing minerals making it nutrient rich and will do wonders eliminating toxic waste out of the body. Plus, the level of hydration you will experience drinking this water will prepare your cells for nutrient absorption. Without adequate hydration, our bodies will not absorb nutrients as efficiently. Reducing toxic acidic waste with the most abundant nutrient rich water in the world makes for a simple first step to lose excess pounds.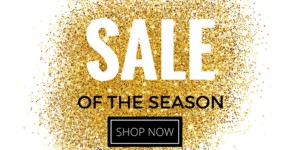 Second, purchasing a juicer and making fresh organic fruit and vegetable juices is a safe and effective way to detoxify the body and re-nourish it. The amount of minerals, enzymes, and other nutrients in the juice will help to detoxify the gut, liver, and the rest of our bodily tissues of acidic waste and help to repair and regenerate our organs and tissues. In our book, "Living Alkaline In An Acidic World," you can find recipes to get you started on this process of detoxification via juicing. A great product to help increase the detoxification process and re-nourish the body is our Core Greens. The 14 raw, organic alkalizing superfoods will detoxify the systems mentioned above and help to repair and regenerate tissues and organs as well because of the loads of nutrients that are contained in the raw greens. Unlike the ionized Kangen water, it is only through nutrient rich raw foods that our tissues and organs can regenerate over time, slow down the aging process, and keep excess weight off of our bodies. These foods are low in calories, so eating them in massive amounts will not add excess body fat because they are raw.
Third, a great way to detoxify the gut so you can begin to absorb more nutrients through the process of digestion is plant based enzymes and probiotics in our Digestive Health. Taking this product that is loaded with pre/probiotics and enzymes will help you digest your food during meals and taking it in-between meals will help you eliminate more toxic sludge in the gut. The average American has anywhere between 5 to 10 lbs of fermenting toxic waste in their colon, therefore, improving your digestion and increasing the number of bowel movements daily will help you to detoxify and lose weight. Weight gain always begins in the gut, it is not about the foods we eat; but the foods we are not digesting is what matters. It is the breakdown and utilization of foods; rather than, simple consumption that reduces acid waste in the general circulation of the body and prevents unwanted weight gain. If you improve your digestion and increase your elimination time between meals, the chances of weight gain are less likely, therefore, it helps with overall weight management.
If you really want to be aggressive in your weight loss then eating 80% raw foods and 20% cooked foods will maximize your weight loss and accelerate your body to repair itself at the same time. Our book, "Living Alkaline In An Acidic World," has a whole chapter dedicated to raw recipes using Core Greens so you nutrient intake is increased which cuts cravings and gives you a feeling of fullness. Following a 80/20 meal plan will fuel your body, neutralize acidic waste, and is low in calories so your body will naturally shed pounds with ease.
To summarize what has been recommended for you to maximize weight loss, prevent disease, and become a metabolic machine, here are some steps below with a few added steps not mentioned above:
Drink medical grade ionized alkaline water up to 1/2oz to 1oz per lb of body weight daily.
Eat 80% raw foods and 20% cooked foods at each meal. Follow our raw recipes in the book, "Living Alkaline In An Acidic World," to get you started on your meal planning.
Take Core Greens daily to increase the alkalizing effect to neutralize acidity in the body and to re-nourish the body.
Take Core Health Pack or Digestive Health with each cooked meal to ensure the breakdown of your foods and increase your nutrient intake as well.
Take Digestive Health in between meals to increase digestion and gut detoxification.
Take Heart Health in between meals to increase the number of fat digesting enzymes in the blood stream to digest partially digested fat in the body. Heart Health is not a fat burner but a product designed to digest fat in the body so that it can be burned as energy. There are no stimulants in any of our products as they all are derived from plant sources.
Taking the Core EFAs daily will help give your body a better balance between omega 3's and 6's to enhance brain function, cardiovascular health, and digest partially digested cholesterol in the blood stream.
Exercise at least 3 times a week to build muscle strength and cardiovascular endurance. There are numerous exercise programs out there, so choose the one that fits best with your current state of health and then advance to more challenging programs as you increase your strength and endurance.
So throw out the word "Diet" and embrace the new 80/20! Go get the body you always wanted in the healthiest and safest way. Say goodbye to dieting forever!!