We have created a custom program that combines the best of all affiliate programs into one premier system that is still simple and easy to use.

Premier Affiliate Program
Simply create your account, send people to your free personalized website that we design for you and you will earn anywhere from 10-30% on all qualifying orders. It's an amazing income opportunity!
If you already have your own website, simply place the linking code into your site and watch your account balance grow as your visitors become your customers. You have the potential to earn more commissions by referring others to become affiliates. You'll receive an additional 5% of each sale generated by your referring affiliates.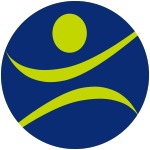 Start Earning Monthly Income with the Premier Affiliate Program!
Program Benefits
Website
Video Training
Personalized Graphics
Paid on dollar amount of sale
Requires a merchant account
Monthly sales requirements
Real time reporting
Performance bonuses
Lifetime Commissions
Core Health Products
Free
Free
Free
Yes
No
No
Yes
Yes
Yes
Average MLM
Costs ($25-40 per Mon.)
May Cost
Costs
No (point system)
Some
Yes
Maybe
Maybe
Yes
Because Core Health Products is not MLM, we will never offer car bonus programs, insurance or pipeline dreams of reaching an unachievable status.
However, what you will receive are the highest quality
products priced RIGHT so everyone has the opportunity to have the best health possible!
Join the Core Health Products Premier Affiliate Program Now and start earning
commissions by using and sharing the best nutrition products science and nature have to offer.